Message From Our Principal…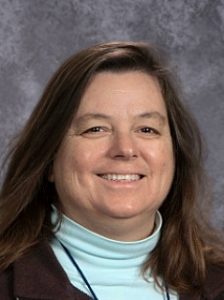 I would like to welcome you to Holy Cross School.  In my years here as Principal, I have discovered that Holy Cross truly is a truly special place!  From our humble beginnings in 1929, our school has prospered over the years and stands as a true testament to the faith, hope and courage of the Holy Cross Parish community. Today, our parish continues to be served by the Congregation of Holy Cross and by our pastor, Fr. Jim Fenstermaker C.S.C.
Our strong academic program prepares students with the tools and skills to be successful in a college preparatory high school. Our highly motivated and qualified teachers understand that every student is different and will see your student as an individual with unique strengths and needs.  Many of our teachers have been at Holy Cross for years, which allow our students to benefit from their years of experience.  Our families come from all different backgrounds.  They choose Holy Cross because they value the diversity of our community.  They instill in their children the belief that everyone has a gift to share, that everyone is to be valued, and that we all have much to learn from one another.  As a result, we have well rounded and caring students at our school.  Our students work hard to achieve in the classroom, yet they recognize that education is more than just "book learning."  They realize that they are a part of a family here.  The students know they will be loved and supported as they develop and grow.  This is why I feel so blessed to be a part of this school.  It really is a special place!
Another, and perhaps even more important element that sets Holy Cross apart, is our strong Catholic identity. Our school environment instills faith in our students and opportunities to live their faith through service learning projects and class reflections.  Our graduates understand fully their responsibilities as Disciples of Christ.
Angela Budzinski
Principal