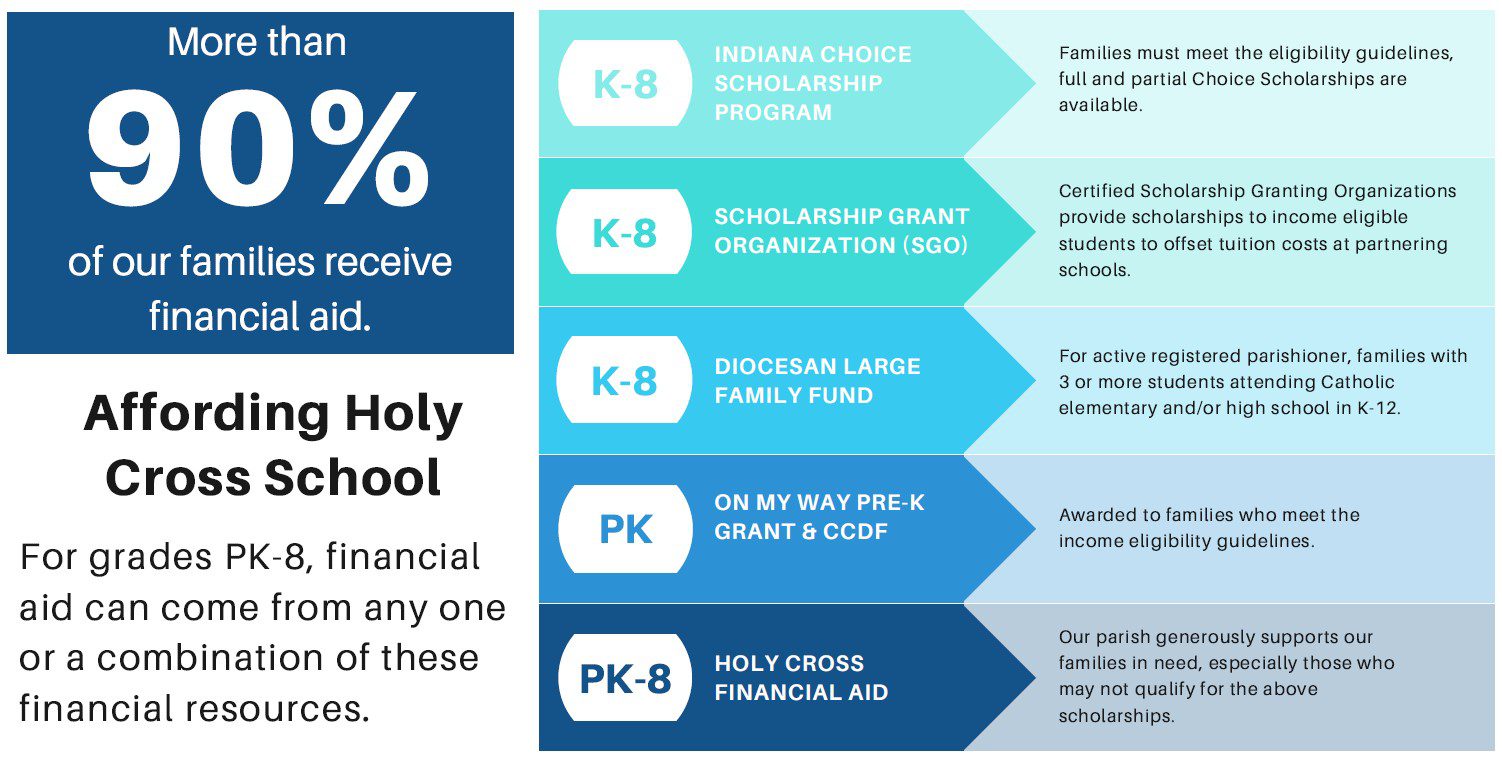 At Holy Cross School, we understand a Catholic education can be a sacrifice for families and we are committed to making your child's educational experience as affordable as possible.
Tuition assistance is based on your family's income, number of dependents and any extenuating circumstances.  Grant awards vary depending on your family's financial situation as well as the amount of funds budgeted for grants by the parish and the Diocese. For the School Choice Scholarship Program and On My Way Pre-K Grant click here.
*Tuition, fees and School Choice Scholarship income guidelines have not yet been published for the 2022-2023 school year.  Please check back for updates.
Tuition and Fees for the 2021-2022 School Year 
Grades K-8
1st Child
2nd child
3rd Child
Active Parishioner
$6,200
$5,580
$4,960
 Non Active Parishioner / Non Parishioner
$6,200
$6,200
$6,200
Pre-Kindergarten
Full Day
$4,688
Half Day
$2,450
Our partnership with FACTS MANAGEMENT opens up a wide variety of payment options for our Holy Cross School families. Tuition payments may be managed over 10 or 11 months, semi-yearly, or a one-time payment in full, through FACTS, with automatic payment deductions from a checking or savings account.
Families are required to submit a financial aid application through FACTS GRANT & AID.  All financial aid applications along with 2021 tax return, must be submitted by March 31st.  Holy Cross School does not have a registration fee.