Throughout the year we hold various events to celebrate our vibrant diversity. At Holy Cross School we intentionally celebrate and sustain different cultures in our classrooms and throughout the school.
Black Catholic History Month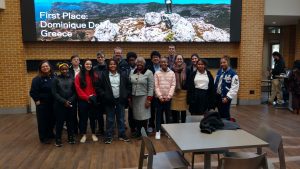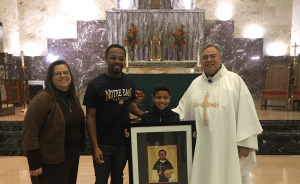 Today's Catholic – Celebrating Black History Month
Día de los Muertos / Day of the Dead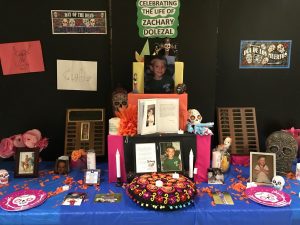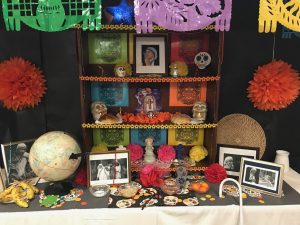 South Bend Tribune's -Holy Cross School students honor lost loved ones for Día de los Muertos
Our Lady of Guadalupe Celebration
Students reenacted the apparition of Our Lady of Guadalupe and placed roses at the feet of the statue of la Virgen, a gift from last year's 8th grade class, which found a new home in the splendid altar Mr. Bajuyo, a Holy Cross dad and architect, constructed for the event.