Junior High Plays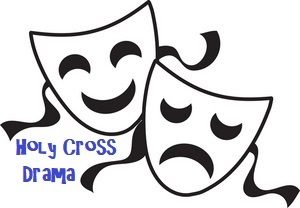 The plays are led by veteran teachers, Mrs. Melissa Manier and Mrs. Becky  Ridenour. Students in grades 6th through 8th dive into the world of performance in what has become a captivating show every Spring.  The students and directors work very hard, have a fantastic time and ALWAYS put on a fantastic play that everyone enjoys.
Play auditions start the first part of December and play practice goes all the way up to the major event in March.  Each year Holy Cross School gets the opportunity to showcase their plays at Washington Hall on the Notre Dame campus.  After all their rehearsals the students get to perform for the entire school, family and friends.
2018 Production:
"Wicked is as Wicked Does"
Come join us in March at Washington Hall on Notre Dame campus for this lovely performance!