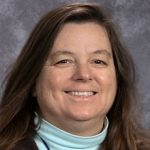 Angela Budzinski, Principal – Angie has worked in the field of education for 32 years and has been with Holy Cross for the past 21 years. She holds a B.S. from Beloit College, and a M.S. from Indiana University. In 2002, Angie was named the Diocesan Principal of the Year and was then nominated for National Principal of the Year.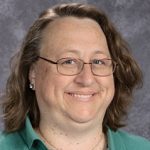 Clarice Trzaskowski, Assistant Principal, Computer Science This is Clarice's 10th year at Holy Cross.  She received her BS in Education from IUSB in 1991.  She has completed her work on her ENL (English as a New Language) certificate through the University of Notre Dame ACE (Alliance for Catholic Education) Program.  Clarice has also taught in New York state, teaching 2nd and 4th graders Junior Achievement.  She is the mother of a current Crusader and a graduate of Holy Cross School.  In addition to teaching, you can also find Clarice cheering on various Holy Cross sports teams after school and on the weekends. Email : ctrzaskowski@holycrosscrusaders.org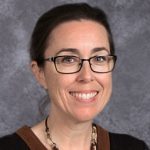 Clare Roach, Immersion Coordinator – Clare came to Holy Cross to help with the establishment and workings of our Two- Way Immersion Program in 2017. She is also our Junior High Spanish teacher. Email : croach@holycrosscrusaders.org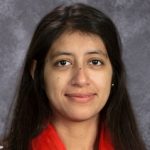 Dulce Curry, Administrative Assistant / Enrollment – Dulce started at Holy Cross School in 2017 as a volunteer, helping with the start of the  Two-Way Immersion Program.  She graduated from Holy Cross College with a Liberal Arts degree in Business and Communication.  She has three children and two of them are young Crusaders in the Pre-K Immersion and Kindergarten Program. Email:dcurry@holycrosscrusaders.org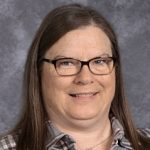 Ann Priebe, School Financial Administrator – Annie is in her tenth year at Holy Cross.  She has worked in the office for the past four years and has also worked as an Aide and substitute teacher for several years.  She became the School Financial Administrator at the beginning of the 2017 school year. She is the mother of two Crusader graduates and is also a Crusader graduate herself. Email : apriebe@holycrosscrusaders.org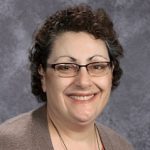 Gloria Kucela, Office Assistant – Gloria is in her tenth year in the office.  She is the mother of two Crusader graduates.  She graduated from St. Mary's College with a degree in Philosophy, with a minor in Religious Studies and Psychology. Email: gkucela@holycrosscrusaders.org
After School Care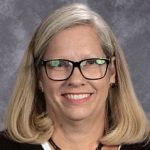 Roxann Knapp, Coordinator – Roxann began teaching at Holy Cross in 2010 and has extensive Montessori experience earning her education at IUSB/TMA Montessori Teaching Academy at Edison Lakes.  Roxann coordinated several programs while working at Montessori Academy for eight years.  She returns to Holy Cross, having fulfilled the roll as a parent of three former Crusaders.  She also is a substitute teacher here at Holy Cross and previously was our Preschool teacher. Email: rnapp@holycrosscrusaders.org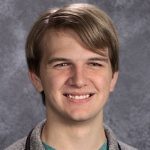 AJ Ridenour – AJ is a former Crusader, he is currently a student at IUSB. He has a passion for theater and enjoys hanging out with our after care children.
Custodians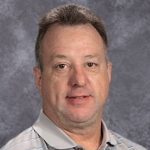 Ron Dials Maintenance Supervisor – Ron has been at Holy Cross since 2015.  He was previously at St. John's and has served in maintenance for many years, both in South Bend Community Schools and local Diocesan schools.
 Lidia Guevara – This is Lidia's 4th year as an afternoon custodian.  Her son is a Crusader at Holy Cross.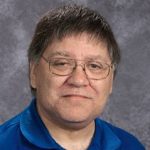 Bill Myers – Bill is in his 13th year at Holy Cross and is currently working as our part time custodian.     He has an ASB in Business Management/Accounting from Michiana College of Commerce. He also earned a certificate from the IRS for Tax Preparation and for Locksmithing from Foley-Belsay Institute.  Bill enjoys his family and being around nature.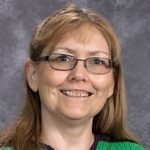 Patty Myers – Patty has been at Holy Cross for many  years as a lunch/recess aide and has also helped in the school office.  She began working in maintenance in the middle of the 2016-17 school year.
Lunchtime Supervisor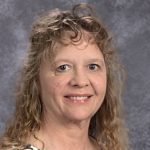 Denise Botka – Denise began working with our After Care Program since 2013. She is a graduate of Holy Cross School and has received all her sacraments here at our parish. She loves working with kids and enjoys being back at her Alma Mater.