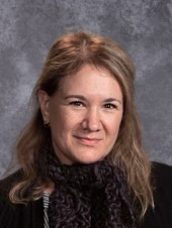 Gina Robinson, Teacher
I have been in South Bend for 8 years but I'm originally from Mexicali, B.C., México.  I have a Montessori Primary Education Certificate and I hold a Psychology degree from Baja California, Mexico. I have been teaching for over 30 years and have been at Holy Cross school for 4 years. I love working with children and seeing how quickly they learn a new language.
The best part of Holy Cross School are my students. Together, the traditional and immersion track, make a wonderful team!
When I'm not in the classroom I love painting with acrylics and gardening.
My favorite book is Mujeres de Ojos Grandes by Ángeles Mastretta and my favorite prayer is below.
Dulce madre no te alejes,tu vista de mi no apartes.
Ven conmigo a todas partes y
Sola nunca me dejes.
Ya que me proteges tanto
Como verdadera madre,
Haz que me bendigan el Padre,
El Hijo y el Espíritu Santo, Amén.
---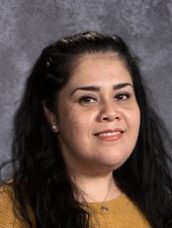 Laura Hernandez, Aide
I am originally from Guadalajara Jalisco, Mexico and I have lived in South Bend for over 25 years. I have been at Holy Cross School for the past 3 years and the best part of Holy Cross is the faith and community. I love to dancing and sports.
My favorite prayer is Our Father, it gives peace to my heart.
In the classroom
Our Immersion program provides the same academic content and add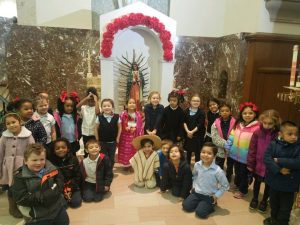 resses the same standards as the traditional program but provides literacy and content instruction in two languages (Spanish & English) over an extended period of time.
At the Pre-K level, we follow a 90/10 model, meaning 90% of instruction is given in Spanish while 10% is given in English. As students progress through higher grade levels, they will eventually participate in a 50/50 model in which half of their instruction will be given in Spanish and the other half in English.
Today's Catholic – Archbishop celebrates Holy Cross School language program