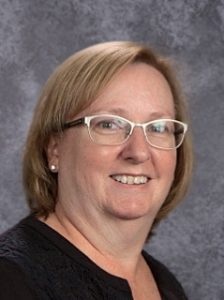 Barb Echard, 8th Grade Homeroom Teacher
I have taught at Holy Cross for 20 years. For 18 years I have been the Language Arts teacher and for two years I taught Computer. I hold a B.A. in English from Purdue University. I am the mother of two former Holy Cross Crusaders, Mark and Rose. My husband graduated from Holy Cross.
I love to read. There is always a book in my hand.  I also love spending time with my family.
I am honored to be the 2017-2018 Light of Learning recipient.