Cara Barnes, Teacher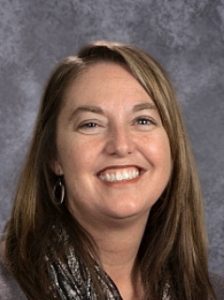 Hello, I'm Cara Barnes and I've been a teacher for 13 years. This is currently my 7th year at Holy Cross. I've taught preschool up to sixth grade, and now I'm back in my FAVORITE grade, third.  I'm mom to two awesome Crusaders in fourth and seventh grade and fun fact, my husband is a teacher as well!
One of the best things about teaching:  the kids!  I absolutely love getting to know my new "family" every year. Every class leaves a special place in my heart. When I'm not busy teaching, I love spending time with my family, (preferably in our pool or at the beach) running, and READING. My family will tell you there is a book within my reach all summer long!